2.4. The tip of the Iceberg? The 'Paper Mills' problem
Plagiarism detection, with software tools like Turnitin, is used widely at British universities and extremely useful in detecting what can be called 'type-1 plagiarism'[i]: the act of copying and pasting materials available online. These applications seem impotent, however, to detect Type-2 plagiarism or the use of bespoke essay-writing services or 'essay mills' – businesses that make up arguably one of the most successful internet industries after pornography and gambling. Indeed, as The Economist observed in the aftermath of the dotcom crash, these cheat sites are one of the few dotcom business models that continue to prosper (Anon., 2002).
Some sites rely on advertising revenue and supply services free-of-charge or facilitate exchange (students submitting a paper and getting one in return). In most cases, however, it is fee-for-service. Students can purchase pre-written or commissioned papers, and while the format varies slightly from one operator to another, customers can pay anywhere from "several hundred pounds for a single essay to £6,750 for a PhD dissertation" (Khomami (2017)).
The most professionally looking UK-based sites, like for example, oxbridgeessays.com or ivoryresearch.com, offer a very wide variety of products for students at every level of study.
Figure 3 below shows an example where clients can choose from different levels of study from A-Levels to Postgraduate studies (help with "PhD proposal, title creation or individual chapters" of a PhD dissertation are also available but require speaking to an 'academic consultant') and a drop down menu choice of specialized topics within each discipline.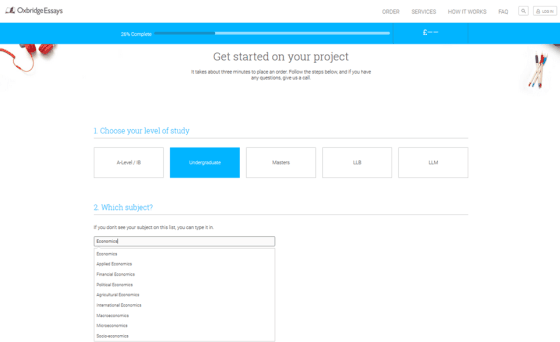 Figure 3: Booking a 'Project' (click to enlarge)
Although these type of companies invariably have a disclaimer that their products are "intended solely for the purpose of inspiring that client's own work through giving an example of model research, writing, expression and structuring of ideas" (OxbridgeEssays, terms and conditions), it is clear that the business model is directed at providing students with "100% original and plagiarism Free" papers.
Figure 4 shows the options available to clients when booking a project. The variety of types of products is amazingly large and clients can buy bespoke pieces of work that include not just essays and full dissertations but also presentations, dissertation proposal, literature reviews, critical reviews, among others.
Clients can even specify what grade boundary they are after (from 2:2 to 'Upper 1st'), chose the date of delivery in an airline-style booking site where prices change according to the date of delivery, have a 'money back guarantee' (e.g. UKessays.com) and generous discounts (e.g. BuyEssays.co.uk provided a 20% discount to all customers at the time of writing this chapter).
The example presented in Figure 4, shows the prices for a full undergraduate dissertation, for a 'standard 2:1 (60-64%) over a month period. Depending on the urgency prices over that period vary from £245 (3 days) to £160 (90 days). If the grade boundary is instead chosen to be 'Upper 1st (75%+)' the prices range from £525 (3 days) to £345 (90 days).
The providers link clients to writers that are recent graduates from the same or similar institutions or even a "network of some of the finest academic writers in the UK and beyond" (OxbridgeEssays.com, How it Works) and therefore are very familiar with the each university's requirements for assessment.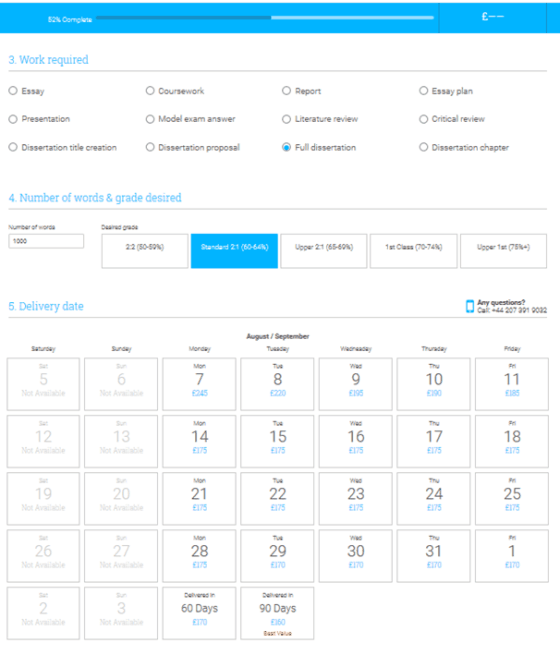 Figure 4: Choosing a delivery date and a classification (click to enlarge)
The service also typically includes 'Upgrade Options'. Figure 5 shows an example where clients can ask for alterations (from a standard 10 days for an additional £16 to an unlimited alterations period for an additional £64), an 'essay development plan' that explains in detail "how the academic produced your model 'essay' with a clear breakdown of how you are able to further develop the work from their guidance." A 'revision guide' is also available that provides "additional revision sheets summarising the topics and arguments covered within your delivered work." all of which would, arguably, be invaluable if the client was asked to give a presentation or a viva.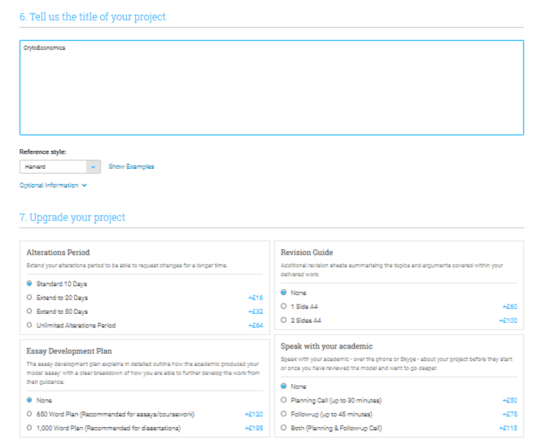 Figure 5: Some Upgrade Options (click to enlarge)
While accurate statistics are not always easy to obtain given the dynamism of the industry, cursory perusal of the websites of the leading companies would suggest that, taken together, these sites are likely to receive visitor numbers running into millions each week. StudyMode.com, for example, a company founded in 1999 boasts that it is "self-funded and expanding daily, (…) serves more than 2 billion pages per year to students all over the world."
The growth in this industry is surprising given the lack of guarantees clients get. If a client finds herself out of pocket because the company fails to supply the order or gets a grade that is lower than the one she paid for, it will be hard to complain without exposing herself as a cheat.
"[O]nline forums are full of complaints about essays arriving peppered with spelling mistakes, arguments that don't match pre-approved propositions and – the most common grievance – results that don't match the promised grade." Potts (2012)
Potts (2012) reports one of those cases where a client did not receive her essay on time and was informed by the supplier that she could not get a refund but could claim a discount off the next purchase she made with them. The essay never arrived and she was £200 out of pocket.
Given these developments, it is not surprising that a large volume of literature has emerged in the last few years focusing on the subject of plagiarism in the higher education sector. The rise of 'paper mills' seems to be increasing plagiarism to truly epidemic proportions, raising serious concerns among universities and governments.
The UK universities minister Jo Johnson stated recently that "this form of cheating is unacceptable and pernicious. It not only undermines standards in our world-class universities, but devalues the hard-earned qualifications of those who don't cheat". He urged the sector to implement "strong policies and sanctions to address this important issue in the most robust way possible"[ii].
---
[i] The terms type-1 and type-2 plagiarism were assigned to Geoffrey Alderman of the University of Buckingham in The Times (2016) article.