2.2 Administering questionnaires
The key elements of the process of implementing and making successful use of questionnaires in teaching can be summarised as follows:
Agree schedule of courses and modules to receive questionnaires.
Prepare students.
Administer questionnaire.
Analyse questionnaires.
Write summary report of questionnaire and determine plan for course improvements.
Report to stakeholders, including students.
Implement action plan.
Review changes made to the course in light of questionnaire.
In this section, I discuss the administration of questionnaires, i.e. the process by which students receive and submit their questionnaires. In the subsequent sections, 2.3 and 2.4, I shall discuss the analysis of questionnaires, how results are used to improve teaching and the feedback of results to students and other stakeholders. Successful implementation of all stages of the process of evaluation requires active involvement of various individuals or groups; this is summarised in Figure 1. Lecturers are primarily responsible for administering, evaluating and acting upon the questionnaire. Students are responsible for answering the questionnaire and, together with the responsible authority within the department, for ensuring that their views are heard and acted upon.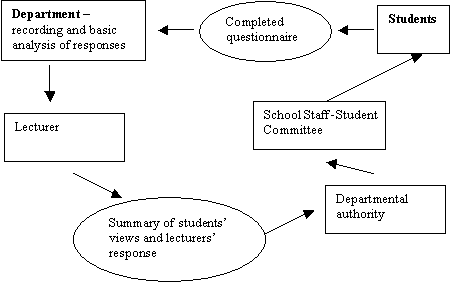 Figure 1 Questionnaires: the process of evaluation
Administering questionnaires
A criterion for successful questionnaires is maximisation of the student response rate. There are various ways of administering questionnaires that can help in achieving this:
Hand out paper forms at the beginning of a lecture/tutorial and allow students time to complete and collect.

This should take place towards the end of the course but not at times when student attendance may be relatively low, such as in the final lecture.
Departments may insist on a specific time that lecturers hand out questionnaires to reduce scope for lecturers to bias the response rate downwards.

It may be useful for the department/university to make a declaration that the lecturer is responsible for administering the questionnaire, and to suggest a target response rate. This should be around two-thirds of all students registered for the course or half of all students for larger courses.
Take time to prepare students and impress upon them that the questionnaire and the process of evaluation are important. Key things to communicate to students before they complete the forms are the purpose of questionnaires and, where appropriate, the confidentiality of all responses. The administrator should explain verbally to the class (even if they have completed similar forms before).

Students may be influenced to take the questionnaire more seriously if they are requested to do so by the head of department.
Illustrate ways in which questionnaires have been used to improve previous courses.
Where questionnaires are used to develop summary scores, it may be useful to demonstrate these scores and how they are derived, and to show examples of scores developed from previous questionnaires.
All questionnaires should contain at least a paragraph at the top of the form stressing the value of questionnaires, confidentiality of responses and a courteous request for full student co-operation.
Separate guidance notes to students are a useful device, perhaps in their student handbooks.

Organise and provide the means for collection and return of questionnaires to the department.

Students may take responsibility for return of forms.
Envelopes should be provided by the department together with information on where to return the questionnaires.