Ecuator: Inspiring Teaching Focused Collaboration

The Economics Network is pleased to announce that it will be collaborating with the University of East Anglia on its Ecuator Seminar Series in the 2015-16 academic year.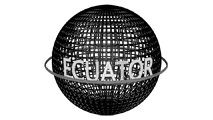 About Ecuator
Ecuator, based at Economics@UEA, provides a teaching seminar series to benefit the Economics Network community. It is committed to sharing good practice in teaching methods and generating collaborations which enhance the quality of Economics graduates across the Higher Education sector.
We welcome an open form of pluralism in teaching economics, acknowledging the existing diversity in teaching methods and the vibrancy in economics curricula. We provide a vehicle to debate, to exhibit teaching innovations and to enable economists to maximise the impact of their pedagogical developments.
Get involved
Ecuator is a democratic organisation and anyone who is interested in holding a new event is welcome. Following events, material will be uploaded to this page as a means to disseminate innovative practices across a wider audience.
Those interested in attending events that have been scheduled, or interested in holding a new event, should contact the Chair: Duncan Watson (Duncan.Watson@uea.ac.uk).
Events
Making the economy count | A workshop exploring effective integration of data into economics courses, 8 November (pm), UEA
Past events: