This is an overview of AI tools, including Large Language Models (LLMs) such as ChatGPT, and their relevance to teaching and assessment in higher education. It is necessarily in flux, as the capabilities of LLMs are changing rapidly and new controversies are emerging.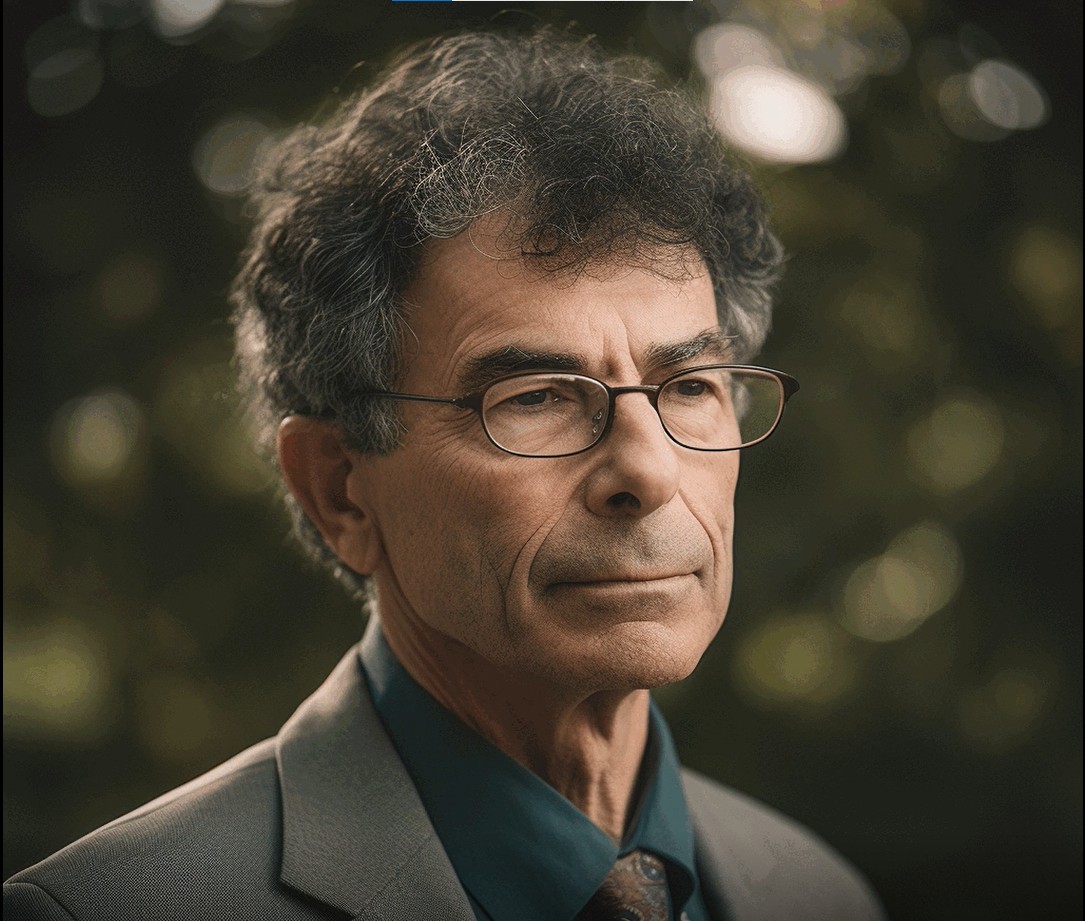 Midjourney's response
to "A profile photo of an Economics professor" (click to enlarge).
Midjourney is a generative AI program
trained on hundreds of millions of images from the web. Large datasets can have biases or gaps which are reflected in stereotypical features in its output.
Background
Although one family of LLMs, ChatGPT, is attracting most attention, there are multiple LLMs with similar capabilities. LLMs can drive other software and devices and are rapidly being integrated into tools like search engines, Microsoft Office applications,(ref 8) or text messaging apps. Hence one can be "using" an LLM in increasingly many situations.
Although the initial output of an LLM has a recognisable style, the default behaviour can be altered in several ways. One can give the model conversational feedback, tell it to adopt a persona, or feed its output into other AI tools.
LLMs have prompted a lot of discussion about whether and how Higher Education needs to adapt. In the context of assessment, there are concerns about sophisticated cheating and the generation of pseudo-information, (termed "hallucination"). There is also discussion about whether LLMs will assist learning (for students in general or for some kinds of student), whether they can assist educators, and about whether universities need to prepare students for workplaces that in many cases will use LLMs.
Capabilities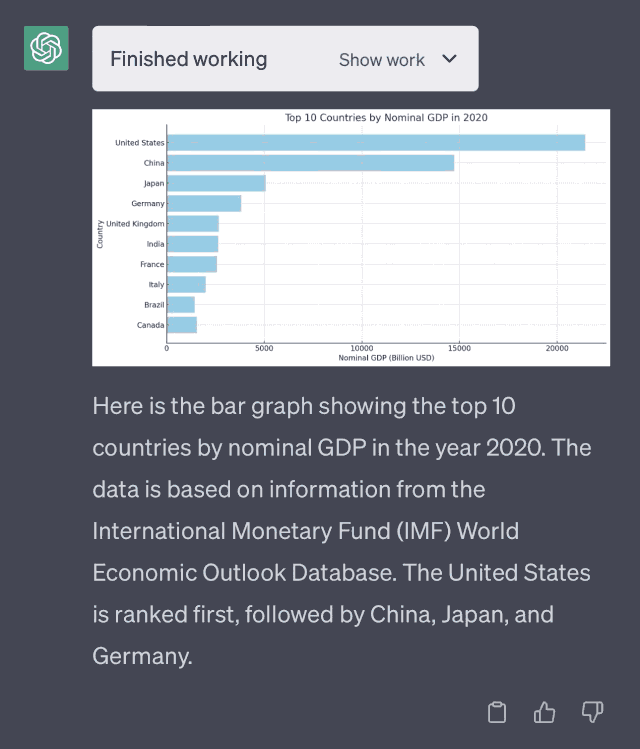 GPT-4's code interpreter
retrieving and plotting GDP data from a public interface
Not all LLMs have the same capabilities. Even the functionality of ChatGPT differs between the paid and free versions and depends on what plugins are available to each user.
In at least some cases, LLMs can:
Generate writing in a given style, including writing at a specific educational level or introducing deliberate errors.
Convert between writing styles, e.g. from bullet-point list to narrative essay or vice versa; casual to academic style or vice versa. (ref 9)
Generate code, including comments, from a verbal description, in languages including R, Matlab, Python, and Excel macros. (ref 1) It has difficulty writing Stata code but is much more capable with other languages. (ref 2)
Look up information on the internet by connecting to external services, for example using Wolfram|Alpha. (using the Plugins feature of ChatGPT 4) (ref 3)
Analyse an Excel data set, visualise the data, suggest hypotheses that can be tested with the data, conduct regressions and report the results in natural language.(ref 7) Create static charts or animated or interactive visualisations to summarise a data set.(ref 15) (both using GPT-4's Code Interpreter plugin).
Score more highly than most human students on some exams. GPT-4 performs very differently on different kinds of exam involving mathematics. It gets a 5 (the highest score) on Advanced Placement exams in Microeconomics, Macroeconomics, and Statistics. On the SAT Math test used in the US, it scores above 89% of students. (ref 4) On American Mathematics Competition exams, it scores around the median on the AMC12 and in the bottom 12% on the AMC10. (ref 5)
ChatGPT has Aced the Test of Understanding in College Economics: Now What? by Wayne Geerling, G. Dirk Mateer, Jadrian Wooten, and Nikhil Damodoran, The American Economist, April 2023 (testing ChatGPT 3)

"While ChatGPT-generated papers have received good grades, they lack the depth of understanding that is expected in higher education."
"Tools like ChatGPT are likely to become a common part of the writing process, just as calculators and computers have become essential tools for learning mathematics and science. The challenge of universities is to adapt their curriculum to this new reality."

How to Learn and Teach Economics with Large Language Models, Including GPT by Tyler Cowen and Alexander T. Tabarrok, GMU Working Paper in Economics No. 23-18, 27 March 2023

"GPTs have not yet fully mastered long chains of abstract reasoning; they cannot "think through" a complex economic problem from beginning to end and provide a comprehensive answer with multiple cause-and-effect relationships."
"Chat GPT is very good at writing exam questions throughout the curriculum. [...] ChatGPT and Bing Chat will also create very credible syllabi for a variety of courses including readings, course policies, and grading procedures."

Would Chat GPT3 Get a Wharton MBA? A Prediction Based on Its Performance in the Operations Management Course by Christian Terwiesch, University of Pennsylvania, January 2023

"Chat GPT3 does an amazing job at basic operations management and process analysis questions   
including those that are based on case studies. Not only are the answers correct, but the explanations are  
excellent. [...] Chat GPT3 at times makes surprising mistakes in relatively simple calculations at the level of 6th grade Math. These mistakes can be massive in magnitude."
Plagiarism detection and AI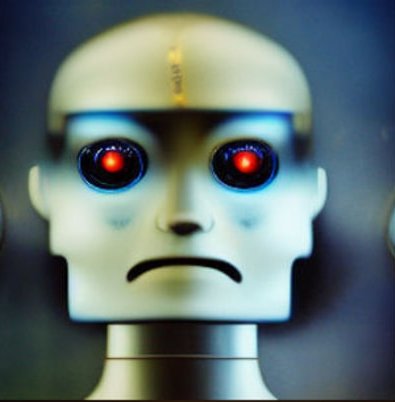 Image created by Midjourney from the prompt "How to worry wisely about intelligent machines", via
The Economist
, June 2022
Section 4 of the Handbook for Economics Lecturers chapter on Prevention and Detection of Plagiarism in Higher Education addresses the implications of AI for plagiarism and different ways in which universities can respond.
Some LLM "detectors" are available, but suffer from false positives, variations in LLM output and the availability of tools that re-write text. (ref 6)
Positive uses of AI in education
AI in education (actionable insights for educators), dated 16 July 2023, is one of a suite of reports produced by Warwick University.
UCL's guidance for tutors and students on AI distinguishes tasks where AI is forbidden from those where it is allowed as an assistive tool and those where it can be integral to assessment tasks.
Perspectives from the Higher Education sector
Ethical concerns
Users of LLMs should be aware that:
Similar concerns are also raised about other online services — not to mention other features of the modern workplace — but ethical concerns are part of the current debate about the use of LLMs and may even form part of the classroom discussion about whether and how they should be used.
References
Back to top