Theme 2: Teaching with data online
We ran a virtual symposium on online teaching and learning in June 2020. This is the second of four themes.
Introductory video by Steven Proud and Ralf Becker:
On this page we provide some material which is aimed at providing some help for you as you are thinking about and designing your delivery of statistics and econometrics classes next year.
In particular we cover the following aspects:
Follow the links for video clips, written material, and some example material files. Please do look at the material that is most relevant to your concerns and issues.
Please ask any questions on our Piazza discussion board (access code C19).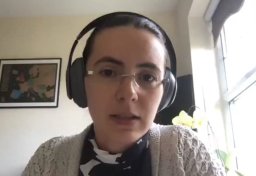 Video from live Q&A on Friday 19 June
The 57-minute video and live chat are archived on Zoom