Theme 1: Engaging students and academics with online learning
We ran a virtual symposium on online teaching during June 2020, including a live session held on Zoom. This is the first of four themes.
This live session explored three aspects of online learning that are likely to have particular relevance as we prepare to teach flexibly in the academic year ahead. The focus was on providing practical tips and demonstration through short activities with participants.
Part 1 will explore how to adapt existing modules for online delivery.
Part 2 will demonstrate how to engage students with offline material (asynchronously).
Part 3 will focus on how to engage students in live sessions online (synchronously).
Asynchronous materials to review
Watch this video from Dr Dimitra Petropoulou that explains the live session and how to make the most of the asynchronous material. Click the video in bottom-right while playing to see it full-screen.
We conducted a survey about the community's current and expected experience with online teaching in economics. A summary of results is now online.
We also created the following materials to support the live session.
For Part 1
CTaLE Guide to Moving to An Adaptable Learning Design in Economics (Chapter 2 and 3)
Dr Mike Reynolds shares his experience of recording lectures and designing digital learning. He picks out the key considerations for the student learning journey and for the lecturer working out what tools to use (using Prezi Video).
For Part 2
Click the thumbnail for a short video by Dr Jon Guest introducing the Piazza discussion board platform. Try out Piazza for yourself via this link. The Access Code you need is given in the video. Prof Ralf Becker has also put together a 'top tips' for using discussion boards effectively.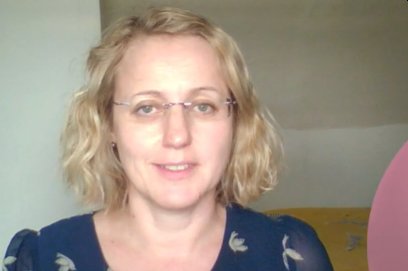 Dr Liliana Harding talks about bringing together asynchronous collaborative work and a live session for a final assessment in a European Economy module.
Tom Allen, Edward Cartwright and Swati Virmani (De Montfort University) provide ideas on how to encourage an online community of learners
For Part 3
Live session
Dr Dimitra Petropoulou chaired the session
Dr Cloda Jenkins (UCL's Centre for Teaching and Learning Economics) provided ideas on how to make your module adaptable to an online or hybrid world.
We put people into breakout rooms and asked them to discuss one of the survey questions, 'How do you view the impact of the Covid-19 crisis on the future of economics higher education?'
Dr Jon Guest (Aston University) discussed how to engage students with Piazza discussion forums.
Dr Liliana Harding (UEA) discussed using study groups, VLE collaborative areas and discussion boards in an online environment
Prof Parama Chaudhury (UCL's Centre for Teaching and Learning Economics) discussed how to engage students in online live large group and small group teaching sessions.
We also discussed the results of our survey and set aside time for discussion and questions.
With thanks to all the speakers, also helping out on the Zoom chat, and to Panos and Miguel (Surrey University) for also supporting us with the Zoom Chat.
Asynchronous materials of interest after the live session
Economics Network Distance Learning site provides a wide range of resources for those adapting their courses for 2020/21.
Economics Network resources on this theme
Back to top